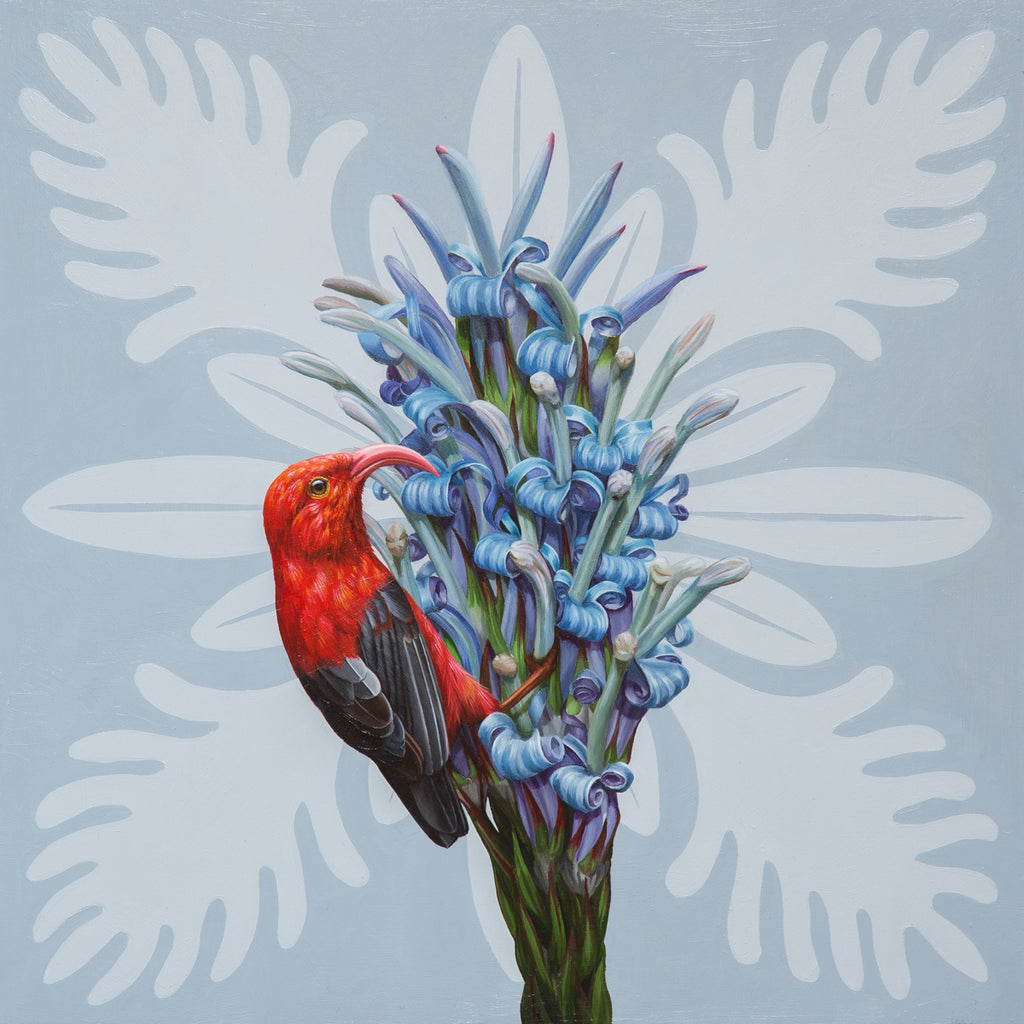 Cactus Gallery LA
I'iwi Opelu by artist Jon Ching
Oil on wood, 16" x 16"
The I'iwi, Hawaii's Scarlet Honeycreeper, was once one of the most abundant birds in the islands, evolving like many of their cousins to drink the sweet nectar of Hawaiian flora, but now they are on the endangered list as threatened.
Like many endangered species, climate change is a huge factor to their decline. In addition, avian malaria from mosquitos able to survive at higher elevations kills 95% of infected I'iwi.
The Opeul plant in this painting is a rare species from the bellflower family. It is endemic to Oahu, and with only 12 mature individuals left, this beauty is also critically endangered.
Support climate change legislation. Learn how you can help protect birds at https://abcbirds.org/bird/iiwi/
---
Share this Product
---
More from this collection