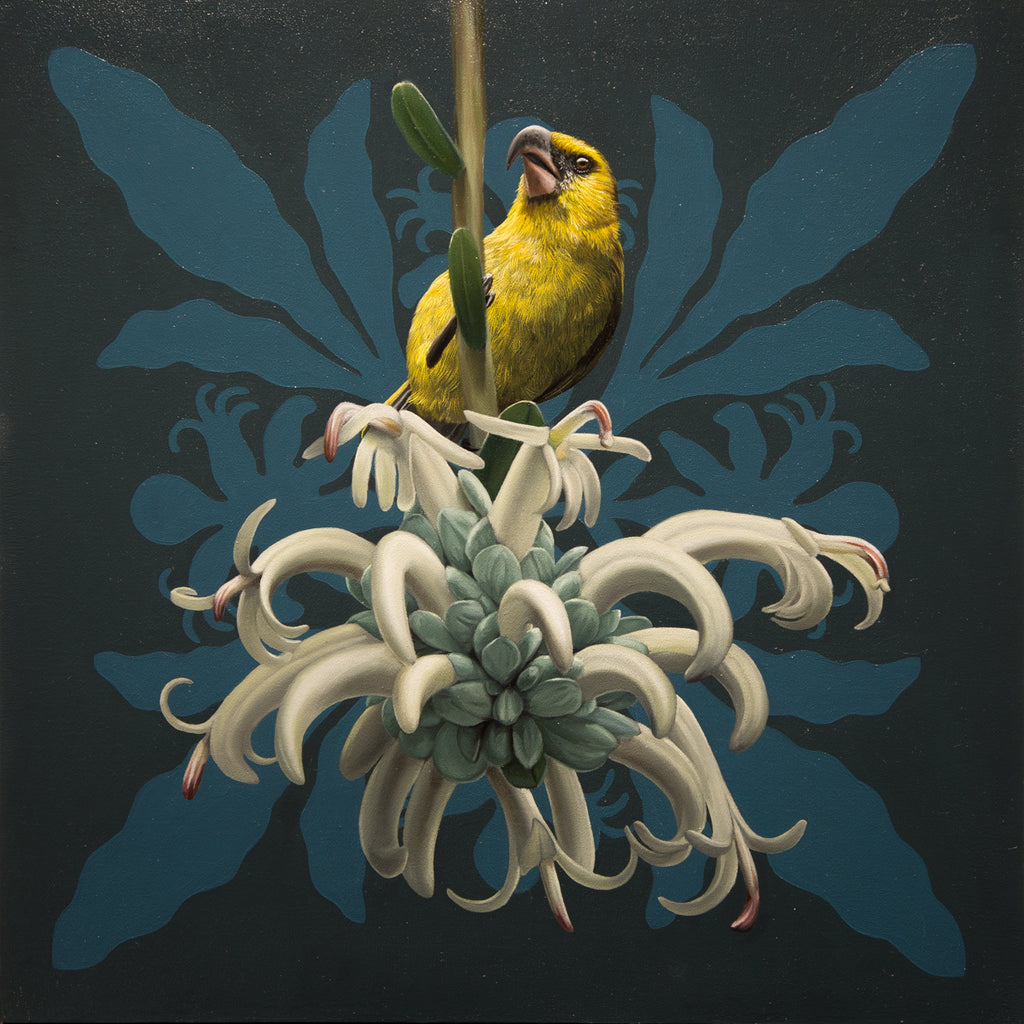 Cactus Gallery LA
Hāhā Kiwikiu by artist Jon Ching
Oil on wood, 16"x16"
The Kiwikiu, also known as the Maui Parrotbill, is critically endangered with only 500 individuals left in a small portion of the island of Maui.  It's aptly named with its curved (kiwi) bill that it uses to split wood to get to insect larvae. 
Jon remembers reading that ancient Hawaiians used to follow the Kiwikiu to find healthy wood to make parts of their canoe.  If the bird would land on a fallen tree for food but pass it up and fly away, that meant that the wood wasn't full of larvae and still solid to use.  Hawaiians never cut down living trees except in very rare cases and they developed a deep knowledge that helped them live in harmony with nature.
---
Share this Product
---
More from this collection