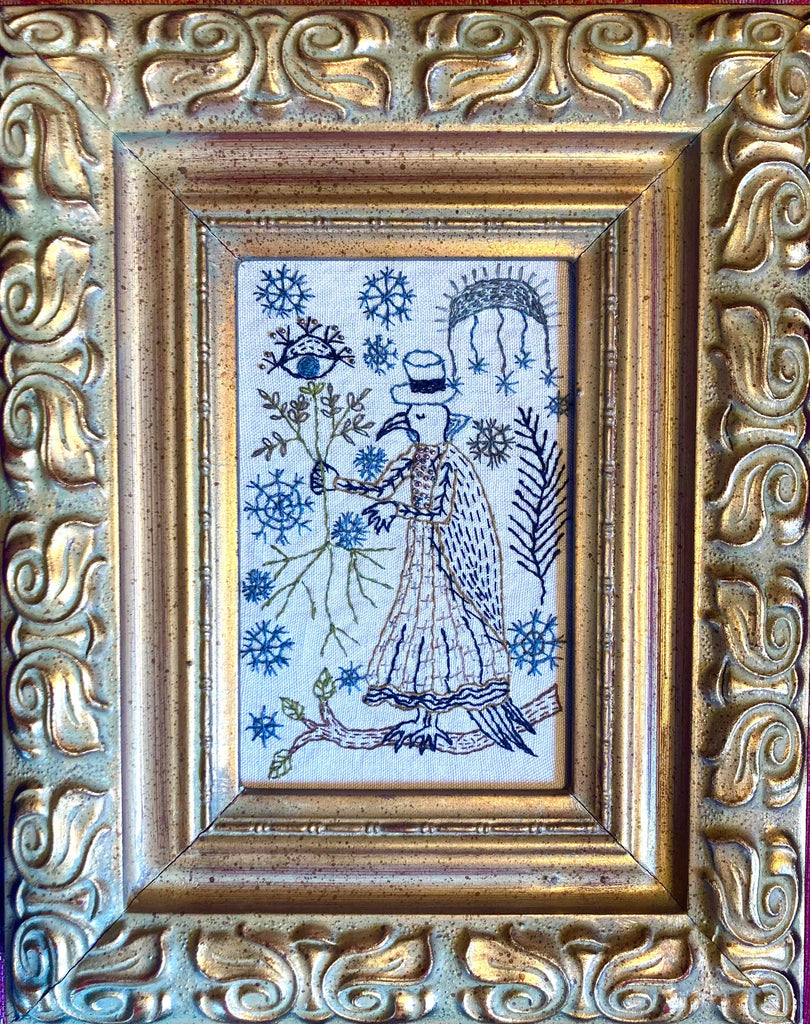 Cactus Gallery LA
GIFTING by artist Mavis Leahy
Hand embroidered on vintage linen, antique micro steel cut beads.
Under glass in reproduction frame, 8" x 10" 
About the piece:
I am a huge fan of Crows.
They are wicked smart, majestic, ruthless and goofy.
They are collectors- probably why I identify.
For the humans who befriend them, one might find a gift left behind as a token of appreciation.
---
Share this Product
---
More from this collection