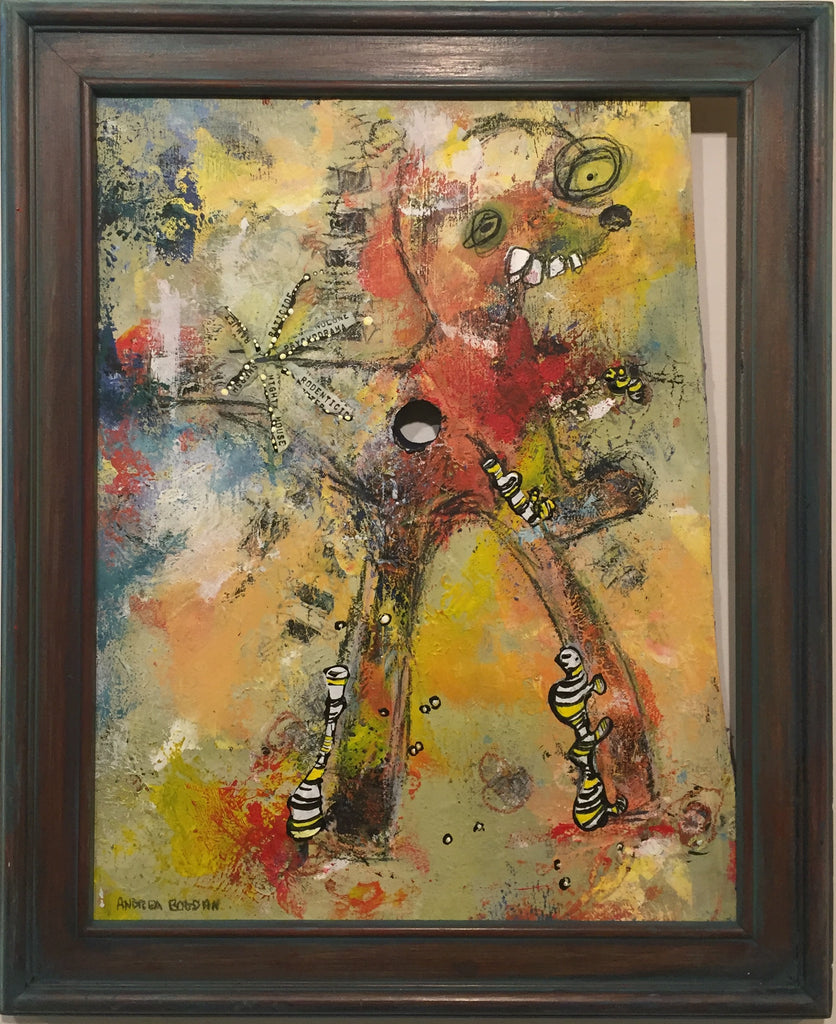 Cactus Gallery LA
Badger Disguises Self as Rat to Survive by artist Andrea Bogdan
Acrylic, pencil, dictionary paper on wood
11" x 17" with hand-painted frame is 13 1/2" x 16 1/2"

Yes, the wood is broken and the knot hole in center of his hungry belly is hollow. This is a very bad situation for the badger who had crawled into the back of a produce truck for food and was whisked away against his will to the big city where he's made a new home amongst the city varmints, most notably the rats. He's decorated himself to look tough and fit in, but it's completely obvious he's not a rat. But he's hardly a badger anymore either... and maybe never will be again.
---
Share this Product
---
More from this collection