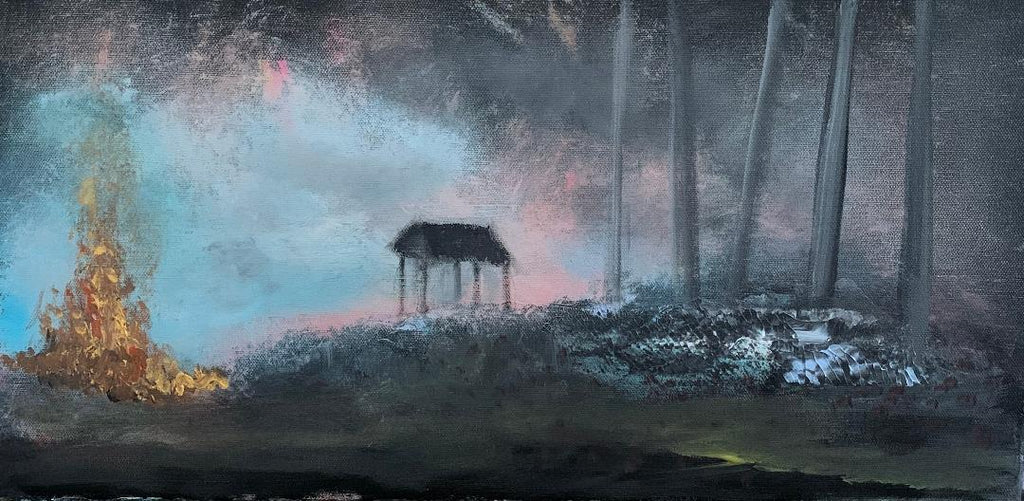 Cactus Gallery LA
REBUILDING by artist Tammy Kushnir
Acrylic on canvas, 10" x 20"
Tammy's work focuses on the instability of emotions and often mental illness. In this case, using a house as a metaphor for dealing with issues that arise from the past , present or dealing with future events. The house is built on an unsteady foundation while often being set ablaze or encountering fire (which can both sustain life and simultaneously destroy it as well). The house is a personification of human emotions painted in a primitive form (such as our emotions are primitive and instinctual).

Dealing with the darkness, for some, even being in what can be considered an environment of safety, can be painful and leave them feeling alone. Issues such as depression, or isolation can cause distortion of a once beautiful space. For some it never was a beautiful space to begin with.

Tammy hopes her piece resonates with the various emotions the viewers feel and help them through the darkness that they may be experiencing.
---
Share this Product
---
More from this collection