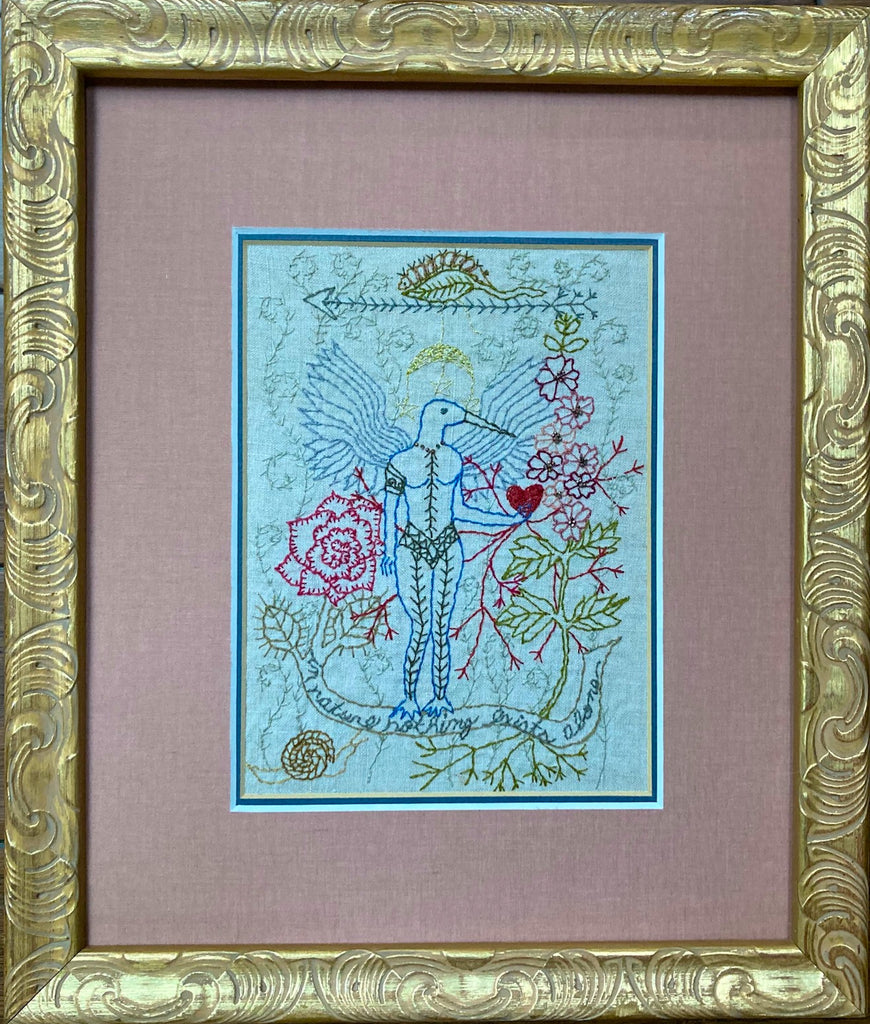 Cactus Gallery LA
ODE TO RACHEL by artist Mavis Leahy
Hand embroidered on vintage linen, antique steel cut beads, matted under glass, 11" x 14" 
About the piece:
The natural world has been a fascination and passion of many throughout history.
Maria Sibylla Merian, famous for her stunningly beautiful scientific illustrations of insects.
Author Beatrice Potter, creator of the beloved Peter Rabbit, but lesser known for her important contributions on the study of Fungi.
Gertrude Jekyll who designed more than 400 gardens.
Botanist and Landscape Architect Kate Sessions, who personally planted 100's of trees, creating San Diego's beautiful Balboa Park.
Nobel Peace Prize Laureate Wangari Maathai, founder of the Green belt movement.

Of all these women, my personal hero is Rachel Carson.
Growing up on a farm in rural Pennsylvania, she was drawn to the natural world and encouraged by her Mother to write. Her book "Silent Spring" opened many an eye, asked difficult questions and demanded accountability. The legacy she left is priceless, what we choose to do with the knowledge she passed on is on each of us.
---
Share this Product
---
More from this collection