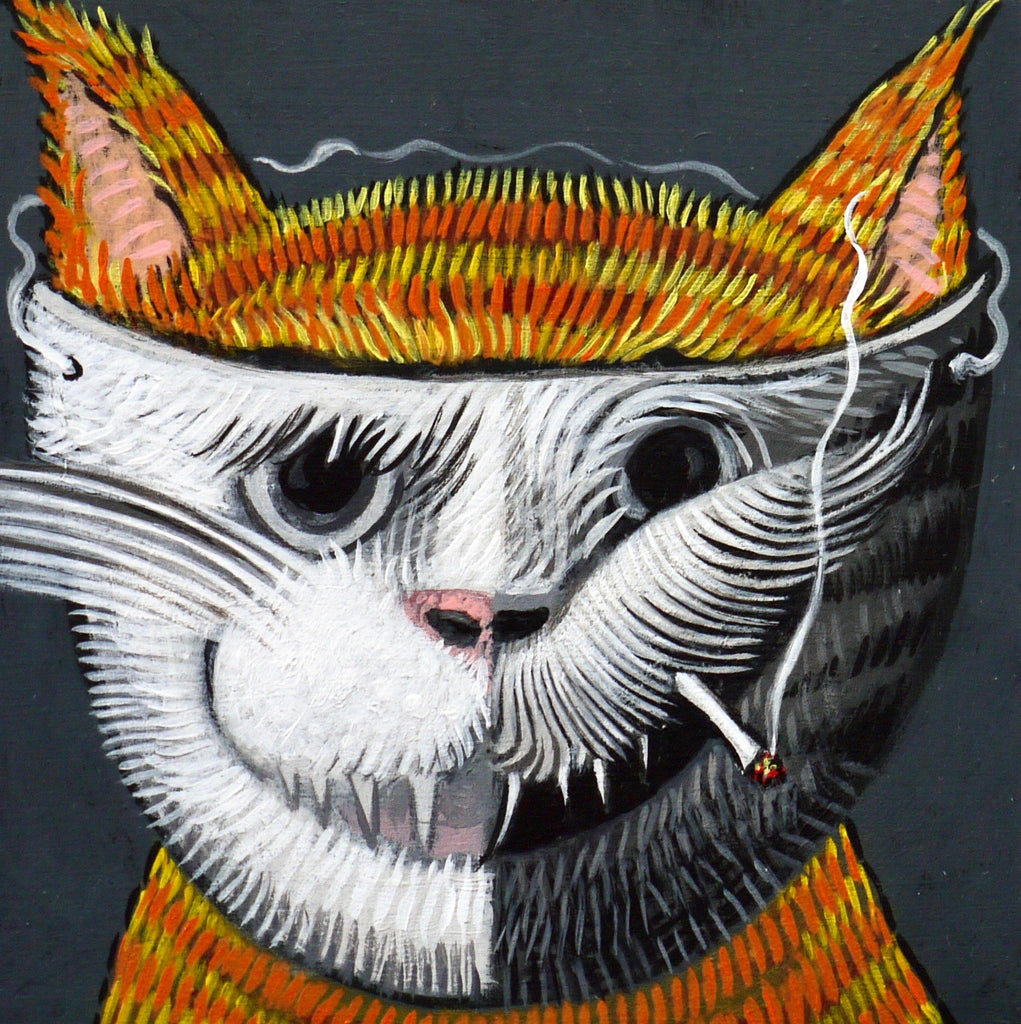 Cactus Gallery LA
GOOD KITTY BAD KITTY by artist Janet Olenik
Acrylic on birch board, 4" x 4"
KITTY, along with FOX, are two of the characters in the original story. They are con-men, who lead Pinocchio astray and unsuccessfully attempt to murder him. The pair pretend to sport disabilities; the Fox lameness and the Cat blindness. The Fox is the more intelligent of the two, with the Cat usually repeating the Fox's words. At one point Pinocchio maims the cat by biting off his paw.
Near the end of the book, Pinocchio meets them again, but this time, the pair have become impoverished. Fox is truly lame, nearly hairless, and tailless (the Fox had to chop off his own tail to sell for money), and the Cat truly blind. They plead for food or money, but are rebuffed by Pinocchio while stating that it serves them right for the evil things they did to him. He then leaves saying goodbye to his "false friends."
---
Share this Product
---
More from this collection