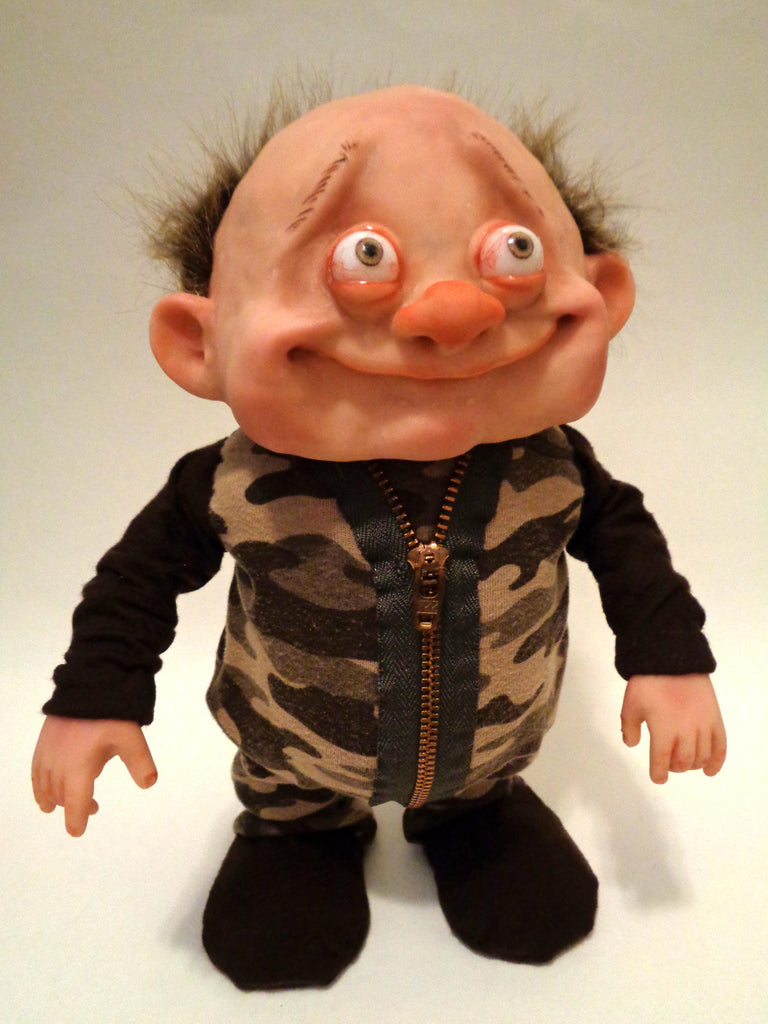 CactusGalleryLA
"Elmer" by featured artist Denise Bledsoe
"Elmer" by featured artist Denise Bledsoe. One of a kind mixed media art doll. Oil based clay, handmade glass eyes, zipper, fabric over wire armature, animatronics, 9" tall.
Elmer is of Denise's more unique pieces due to his animatronics. His ability to dance forever is unable to be warranted, however his dancing should continue for a long time to come.
You can watch his video online here: https://youtu.be/RgkNA-h9qbg
Did someone say party? Elmer steals the dance floor! As you can tell just by looking at him, Elmer needs constant supervision while he is dancing! He has to be on a level dance floor with lots of room! If he were to trip, a fall could damage his noggin. If he becomes sluggish, he might be in need of renewed energy in the form of new batteries. Those are accessible through the trap door in his camo onesie. Party on!
SOLD through Cactus Gallery LA. Thank you collector BC.
---
Share this Product
---
More from this collection