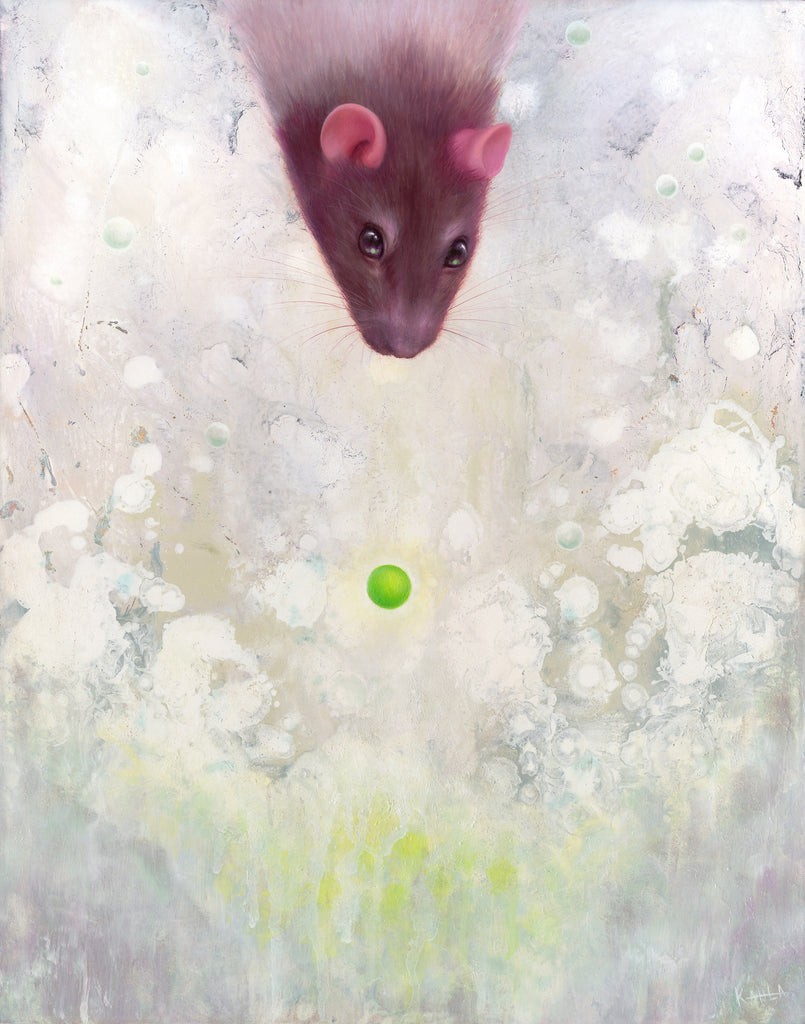 Cactus Gallery LA
THE PERFECT PEA by artist Kahla Lewis
Oil & Acrylic on Panel, 11x14"


"Sometimes I dream that I'm underwater and have ventured so far down that I'll never make it back to the surface in time.  Just before the panic sets in, I recognize that I'm dreaming and force myself to breathe.  That first big gasp of air is nearly as thrilling as the knowledge that I'm still asleep, still breathing underwater, and have endless possibilities for where the dream will go from there.   With unlimited time below the surface in a hazy dream world, this ratty is in search of The Perfect Pea."  ~kahla

Pet rats love fishing for peas in containers of water! 

---
Share this Product
---
More from this collection